The Shop
The original Polish shop in Northfield Avenue was run by Mr. Stefan Rozwadowski from the early 1960's to the mid 1980's. At this time the shop was taken over by Vangeli Gougoulis and his Polish wife, Liz, and moved to its present location on the opposite side of the road. During the 1990's the shop was known as 'Au Gourmet Grec', developing a truly continental style whilst staying with its Polish roots. In early 2002 the Gougoulis family emigrated to Greece, and Bronek Korwin-Kamienski grasped the opportunity to run his own delicatessen, ensuring the continuation of the tradition of the Polish shop on Northfield Avenue.
Realising the needs of the many national communities in the area, Bronek has extended the range of products sold to include foods from all over continental Europe. The shelves are stacked with a wide selection of goods not generally available in an ordinary shop. To complement this our extensive range of homemade foods is served from the counter.
Come in and see for yourself.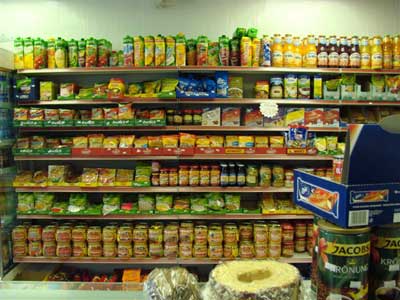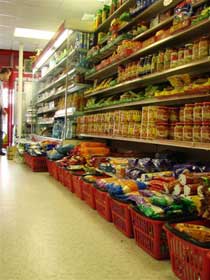 Masz dość "fiszendczypsa"? Stęskniłeś się za polską kuchnią?